The Team
Maybe you'll work with one of us, maybe you'll work with all of us. No matter the size of your project, big or small, this is the team shooting for smiles and backslaps from start-to-finish.
Stuart Robertson
Founder & Managing Director
Stuart Robertson is a creative thinker with nearly 15 years of experience in Marketing and Advertising. After completing a diploma of marketing and advertising, Stuart continued his studies at Victoria University before accepting a position with Southern Cross Austereo where he worked in marketing and advertising for 6 years, before founding Seen Agency (formerly Media Fox) in 2012.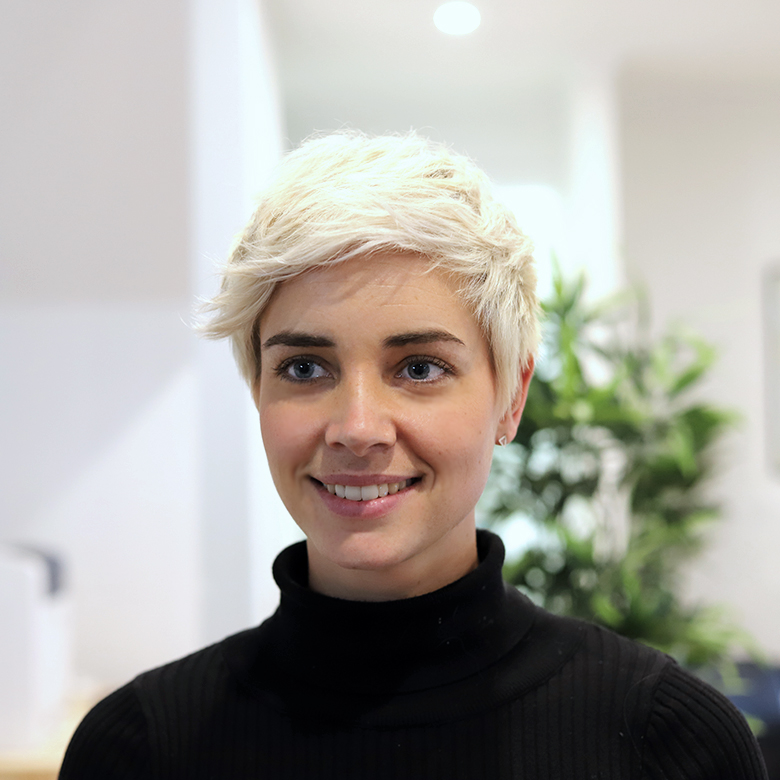 Jennifer Weichard
Head of Strategy + Project Management - (Brand & Digital)
Jennifer Weichard is an accomplished digital marketing and communications expert with International Marketing and Consumer Behaviour qualifications. Jennifer has 8 years of experience as a brand and marketing manager, with a proven track record as a results-orientated creative-thinker.
Jacqui Norman
Art Director/Brand Designer
As an experienced Art Director and Brand Designer, Jacqui breaths life into other people's visions with the power of good design. Her love for design stems from its versatility to create and solve problems at the same time. After completing a Bachelor of Communication Design at RMIT University in 2010 she's developed a passion for branding. From working in top boutique Melbourne design studios and freelancing, Jacqui brings extensive design expertise to Seen.
Meg Glass
Lead Digital Designer
Working in the digital space between design, function and motion, Meg uses her breadth of professional experience to create agile, refined digital experiences. With a Bachelor of Design in Animation + Interactivity from RMIT University in Melbourne, a background in film + TV production, and the ability to read and write code, her work offers holistic approach to digital design.
Asheda Weekes
Account Director — Brand & Communications
After completing a Bachelor of Arts at the University of Melbourne, Asheda has worked in Melbourne's media advertising space and as a freelance editor. A story-teller at heart, Asheda breathes fresh, creative ideas to communicate key messaging and client branding across social platforms. Her experience in content creation ranges from various formats in print editorial, copywriting and social media.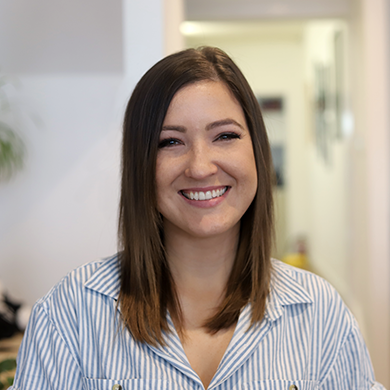 Jane Cremin
Senior Designer
After studying design at Swinburne and RMIT, Jane has amassed an impressive range of industry experience over 8 years, working in a creative studio, print company and property advisory firm. As our Senior Designer at Seen, Jane uses her varied experience in a true all-round design and project management position, working with clients on graphic design, print design and digital design projects.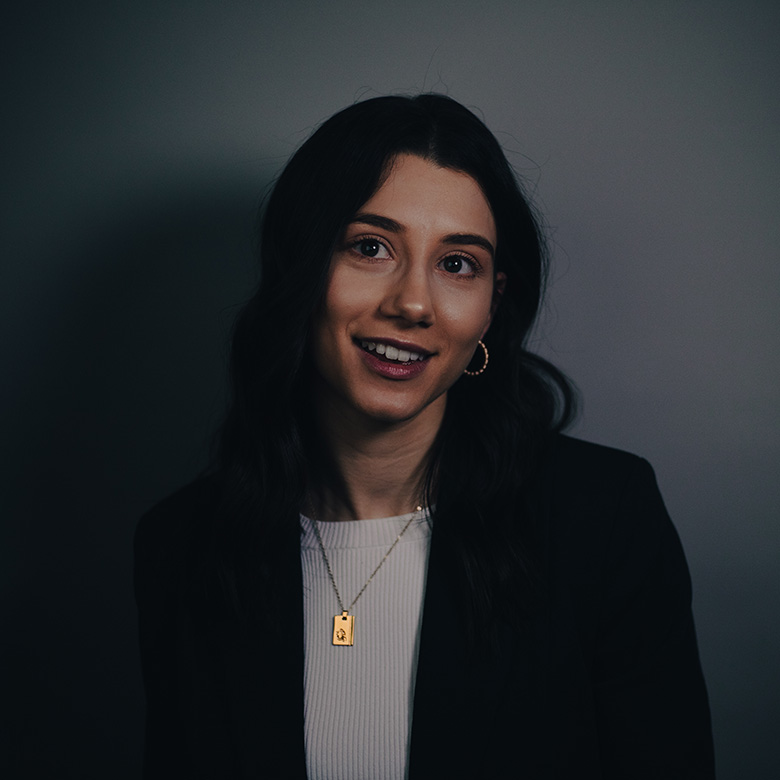 Nikita Castello
Marketing Intern
Fresh into the marketing and design industries, Nikita is getting her first taste of studio life while continuing her studies at Deakin University. Exploring a newfound interest in marketing and digital media, she's completing a Double Bachelor Degree in Commerce & Arts while juggling part-time work and an internship with Seen. Nikita's joy of writing, understanding people and motivation to sharpen her marketing mind has been an asset to creating content.
Disney
Director of Pats
Disney is an all-round superstar and good girl. She excels at keeping her fellow doggo Faloo in line while she monitors the team for anyone in need of a dog to pat.
Faloo
Back Scratch Director
Usually head nudging us (or tables) for a scratch, Faloo always has a big smile on his dile. The epitome of a good boy, he likes to park himself under a desk or on the couch where he can keep an eye on the studio.